BOSCH 2000/3000 Alarm System | Home Alarm Installation-Espy Alarms Australia
BOSCH Alarms - Solution 2000 & 3000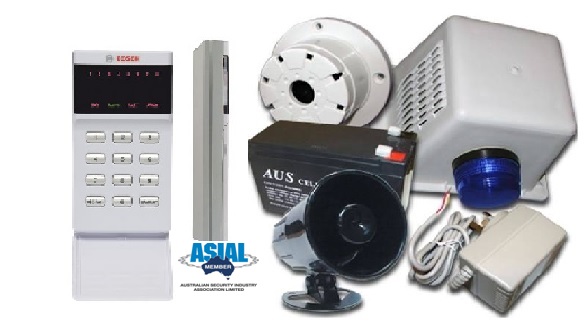 Let Bosch Solution 2000 & 3000 protect your home and family. Keeping your home and family safe doesn't need to be complicated. With the Solution 2000 & 3000 security system is so easy to use - all it take is "one touch". With BOSCH reliable security system, it helps you protect the things you love and providing you with a peace of mind. As you've worked hard for the things that you own and your home is your sanctuary.

The Bosch Solution 2000 is a 4 to 8 zone alarm system whereas Bosch Solution 3000 is a 8-16 zone alarm system. If you get more than 8 sensors, we will automatically upgrade you to the Bosch 3000.

2000/3000 Monitoring Options

OUT of the box Panel

The bosch 2000/3000 panel comes with on board PSTN dialer. This connection offers two dialling formats. The first is Contact ID, which is used to transmit alarms to a central monitoring station for paid monitoring services. The second is Domestic dialling programmed for self -monitoring. When the alarm goes off the alarm system dials, the phone numbers programmed when you pick up will hear an alarm noise. The only problem with this form of monitoring is it dosen't inform you which zone is in alarmed.

Adding the IP reporting module'

With this IP Module added it converts the panel to report through your home or business broadband connection. The panel will communicate in two ways the first is by IP reporting to a monitoring station for 24 hours paid monitoring. Another advantage of this module is there is a SMARTPHONE APP for Andriod and iPhone. This app allows connection to the panel for remote alarm and output control. It is important to note that the app is different from the 6000 panel and is only available through a wired broadband connection.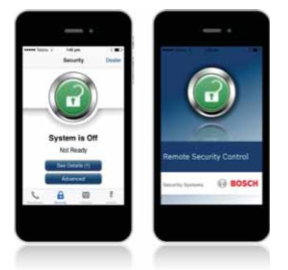 Adding the GPRS Module

The first thing to note that you need to purchase both the B450 Plug-in Communicator interface and the B442 Plug-in 2G GPRS Communicator to enable wireless communication as the GPRS communicator has to plug into the communicator interface and the communicator interface plugs into the panel. It is also important to note that you will also need an enabled sim card from a Telco Provider. The GPRS module only enables Communication with a 24-hour monitoring centre and domestic dialling self-monitoring. There is no smartphone app or tect message enabled as with the the Solution 6000 GPRS module.

PET -FRIENDLY INFRARED SENSORS

Pet-friendly infrared sensors allow your best friend to roam around inside the house while your alarm is activated. Simply let us know that you have indoor pets at the time of the quotation and we will advise you on the most suitable sensors for your premises.

At HOME or Sleeping/ STAY at home mode

After your alarm system has been installed, we will discuss with you some options and recommendation on which zones your should activate before going to bed. Our tehnician will then programmed this option on the day of the installation. Once this has been programmed, you can simply press one button which will arm key areas of your home whilst leaving other areas turned off to allow you to move around in some area of the house.
What happen if there is a POWER failure ?

BOSCH alarm systems come complete with a back-up battery, which will continue to run the alarm system without power for a many hours. When power has been restored to the property, the alarm system will recharge the battery.

Should the alarm system be monitored back-to-base, the alarm will send s signal to the 24hr monitoring service control room that the power is off. Appropriate action can then be taken.